Video: Breeding Half-Wild Cats : The New Yorker →
Love this. Well, at least, I love the look of the cats. I guess I'm not sure about the breeding issues.
Faking it: Jambalaya
Inspired by this recipe and the leftovers from a roasted chicken, last Wednesday I made "jambalaya." It seemed appropriate, though maybe it would have been more appropriate on Tuesday? I'm not a Lent/Mardi Gras expert, though. Anyway, I put "jambalaya" in quotes since a large part of it was winged, I used none of the extra meats beyond that leftover chicken and some...
Farro & Herbs Salad
I've made this one a couple of times now: Heidi Swanson's Farro & Herbs recipe. At my work, there is always at least one whole-grain salad at every cafe—bulgur, quinoa, farro, barley, spelt, blah blah blah. I love these damn salads, but have rarely tried to replicate them at home. This is at least in part because of the work involved—you have to cook the grains (not always the work...
Crunchy, not Spicy Peanut Slaw
OK, here is a recipe that is entirely thanks to the CSA. Anything I make with cabbage is; they have been giving us a cabbage a week, and that's a lot of cabbage. You can only garnish so much posole, you know what I'm saying? So, then: slaws.  Peattie loves any kind of peanut-flavored thing (peanut noodles, panang curry, peanut sauce) so this was his request and the result of another...
Baked Buffalo Wings
Should I take pictures of my food? Should I absolutely avoid taking pictures of my food? I can't decide; I've let laziness and accident dictate this decision.  Anyway, I've been cooking a lot more lately since we started getting a CSA box after Thanksgiving. So far, I've made no record of most of this cooking since it's not so fancy (and there are no photos), but it...
Don't knock About.com
Last week I wanted to make roast root veggies, and I knew that I had turnips, sweet potatoes and carrots. So I googled "roast turnips sweet potatoes carrots" and clicked on the first link. Let me tell you, that was a solid (lazy) Google job. Easiest, best recipe ever. I threw in half an onion, some shallots, fennel and (this part I wouldn't repeat) celery and the extra sweet...
Beer dinner - holiday 2012 edition
I wish I had a picture to go with this, but as you know, nearly all pictures of food, especially those taken with one's phone, are unappetizing. So I'll just have to talk about it. Friday night we did a beer tasting dinner with some friends. Each couple contributed two dishes and two matched beers. It was quite the dinner - it took about six hours to get through all six courses, and it...
Twilight Breaking Dawn Part 2 reviewed by Twilight... →
This was funny. Major spoilers for those of you who have not seen the final movie. Also, I was impressed that these dudes a) perceived so many details of the "mythology" (including that it was "haphazard and a bit half-assed") from just one movie and b) were so open to seeing the movie and actually kind of enjoyed it. 
Tasting Table National: Tasting Table's Best... →
To Do. 
Two interesting Atlantic articles on campaigning...
First, "Did Facebook GIve Democrats the Upper Hand?" Turns out those "So and so and so and so have voted. Are you a voter?" things on Election Day were actually part of a social experiment.  Second, "When the Nerds Go Marching in." This is one of those articles that I read and think, this is a sign that things are seriously changing in the world. Just the...
Ideal bookshelves, illustrated →
believermag: Miranda July's ideal bookshelf (top) and Judd Apatow's ideal bookshelf (below). A wonderful new book called My Ideal Bookshelf debuts November 13th. Writer and Paris Review editor Thessaly LaForce and artist Jane Mount interviewed their favourite creators about what few books would be…
A Profile of London by A.A. Gill - NYTimes.com →
I loved this. I don't know where I found it. 
Things I make more than once: warm...
There are really only two cookbooks I consistently refer to: How to Cook Everything and Great Food Fast, the first of the cookbooks from Martha Stewart's Everyday Food magazine/show/empire. The former is a reference for when I kind of already know what I want to make but need to know proportions (e.g., how much egg/milk should I use in quiche? what's a good recipe for buttermilk...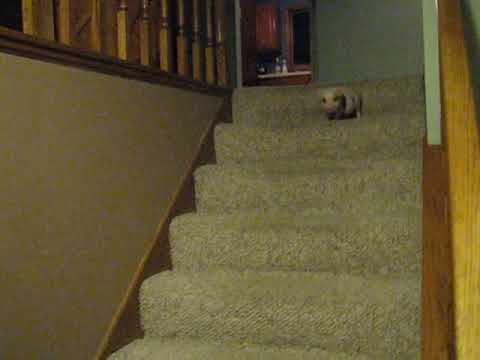 Watch
you know a style when you see it, and then you see this and you really see it
"One solution would be to accept the productivity increases, shorten the workweek..."
– Let's Be Less Productive - NYTimes.com This sounds good. Make it happen.
Things I make more than once: magic spicy peanut...
Sorry loyal readers (or reader, I'm not sure at this point). I've been pretty pathetic about keeping this blog up, surprise surprise. Not to put it lightly, but to make a long story short, shit happens. Here I am again.  Here's a recipe that's been proven, and boyfriend/fiance-approved. Peattie is a huge fan of peanut sauce, so with that in mind, I first made this a year...
Bon Iver Erotic Stories →
The new "Hey Girl." Some of these are spot on (some are trying too hard). 
Underdeliver. Overpromise.
Toward the end of last week I saw a Facebook post from my Whole Foods, saying they'd have ramps for a limited time. I am a sucker for seasonal stuff that is highly scarce (slash trendy), so obviously I had my eye out for the ramps when I went shopping yesterday. they were a whopping $19.99 a pound, but I figured why the hell not try them once. Luckily for me, the woman at the checkout...
An Incredibly Detailed Super Statistical Hunger... →
Possibly one of my favorite things about the Hunger Games is that no matter how much I nerd out about it, there are always people who are going to do so more than me. A lot more, in this case. I couldn't event follow this past the 4th point…
Not very Guinness-y chocolate chip cookies
I've been stewing around trying to decide if I wanted to bring back this blog for a while now, so a lot of the recipes that were fresh in my mind when I started creating drafts are from St. Patrick's Day. This may have something to do with the fact that if anything had the word "Irish" in it around that time I clipped it and made it. If I was this committed to cooking all...
Collecting, cooking
The main reason I am trying to resurrect resurrecting this blog is because I have been cooking more and I don't have any place to keep a record of what's worked and what hasn't. Not that I necessarily need to keep a record anywhere, but I've realized that my packrat tendencies not only extend to data/virtual stuff, but that they thrive there. I really, really like having...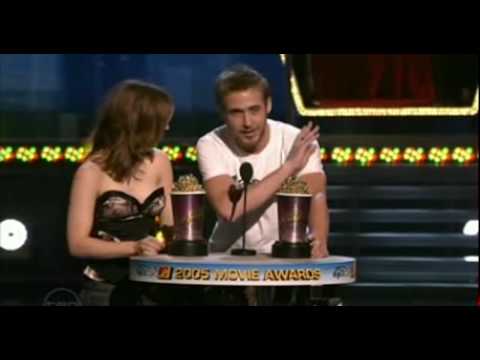 Back
I'm thinking about coming back to my blog. Mainly because I keep cooking things and wanting to document them somehow, and this seems as good a place as any. Yes, there's our other blog but I feel like I shouldn't subject that to this stuff, somehow. Thoughts?? (Not entirely inspired by Alice.)
A brief white whine
I am in a battle of wills with Sephora's customer service department. Last week I placed an order online with a 15% discount coupon. The website immediately rejected my order saying "Authorization unsuccessful." (There was of course no information about why.) I called them on Monday to ask why this happened, and they said they needed to do some more research and would call me...
"It can be argued, in fact, that getting rid of the whole idea of special gifts,..."
– Inside David Foster Wallace's Private Self-Help Library | The Awl I just cracked open "The Pale King" last night. Let's see how long it takes to get through, especially since I have to read a book club book in the next two weeks.
"Nobody tells this to people who are beginners, I wish someone told me. All of us..."
– Ira Glass, via kottke.  I can't remember if Ira said this in the City Arts & Lecture I went to of his, or if Arielle just told me he said it, but I still find it quite true. It's certainly why I haven't written any fiction since my first and only creative writing class —...
I'm obsessed with this. →
Parks & Rec has climbed to the top of my list this year. Related: TomHaverfoods.com
And so April has passed as quickly as March.  Tonight Peattie is at the A's/Giants game, and I skipped Burn and stayed home and bought plane tickets to Wisconsin for August (2011 seems to be another year in which all my vacations will be within the continental U.S.; I'm actually excited about the trips but it does make me feel guilty or envious or something when friends are going to...
I've decided I'm going to try to post things here, just randomly, just so I have some fraction of a written record of my adult life that's not in my email. I have the problem with this blog that people have with phone calls to friends that they don't talk to much… you put off calling them because you feel like you have to set aside a whole hour to call someone because...
Obligatory resolutions post
…because if you don't write it down somewhere, you get to back out of it. Nevermind that it's already January 5. These are, naturally, in addition to those things that are always under-the-surface resolutions, like "lose 10 pounds" and "run half marathon" (which I just realized is in a month and a day, yikes!).  Take more vacation. Actually take it (no...
TNT
Those of you who have been reading my blog know that this whole half-marathon thing is really a bee in my bonnet. I think I first started talking about doing this about two years ago, or maybe a bit earlier — I think the first half-marathon I seriously considered was in November 2008. And no one can forget the saga that was pseudo-training for the SF half this year. I bored you to death...
Let's go over this again, shall we? In the past few weeks I have: left work early on multiple occasions to go home and watch baseball games listened to baseball on the radio, voluntarily bought the MLB At Bat app on my phone so I could keep score of a baseball game during a work retreat skipped meals because I was so focused on baseball games eaten zero home-cooked meals because who has...
Wow, so.
Turns out I am a horrible blogger! I knew it had been a while, but it's apparently been literally two full months and then some since I last posted here. Shameful. Coincidentally, the last time I posted was just two days after the half-marathon that wasn't. You know, the one I stopped blogging about training for back in MAY. Obviously the steep drop-off in posts was connected to the...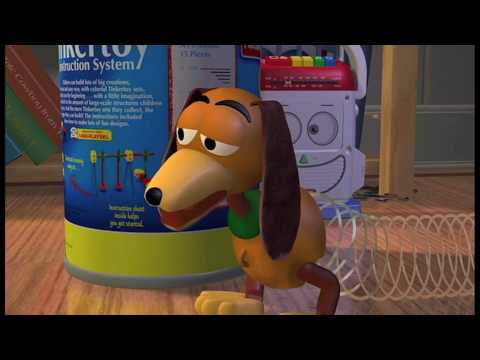 1 tag
Days 31-36
I've sort of fallen off the blogging game, which is fitting as I have also (sort of) fallen off the training game. By which I mean, I did not do my long run this weekend, did not run today, and may not run tomorrow. Which is not to say I'm not thinking about running or wanting to run or whatever. It's just that running right now would be (I think) a bad idea, and I think I need...